Meaningful interactions in the workplace increase productivity which can be influenced by a lot of aspects, but having a well-designed workspace helps a lot. Strategic interior design not only looks good, but it also affects an employee's well-being and productivity at the workplace. Interaction leads to a sense of community as we work towards finding a solution to the same problem. After all, a healthy & happy community is what makes the company reach new heights. Here are 3 commercial design trends to improve productivity –
1) Make room for lighting
Imagine waking up in the morning & walking into a gloomy & dimly lighted workspace. Are you falling back asleep again? Not having enough natural light or a well-lit workspace can lead to deteriorated productivity, procrastination, or not enough energy to be active. On the other hand, lighting that is too bright will be hard on their eyes — even triggering migraines. Blue light, for example, is renowned for adding to the standards of energy and alertness of the user.
Make the most of natural light – Areas with windows should ideally be designated for common areas rather than for private offices so that as many people as possible can have access to natural light. Commercial office spaces with an influx of natural light have reported an 84 percent drop in eye strain, headaches, and blurred vision.
Colour and temperature – Warmer lights tend to be better for relaxing, whereas cooler blue and white lights are good for working, waking up, and concentrating. So, In the morning, the light should ideally be brighter and cooler, to help the team energize and concentrate. As the day goes by, the lighting should get warmer to help the employees to wind down.
Lights for saving energy – Putting lights on a timer can help save money & energy. Set up motion-sensor lights in areas that are used periodically, like bathrooms, basements, storage areas, or kitchens.
2) Blend in Some Nature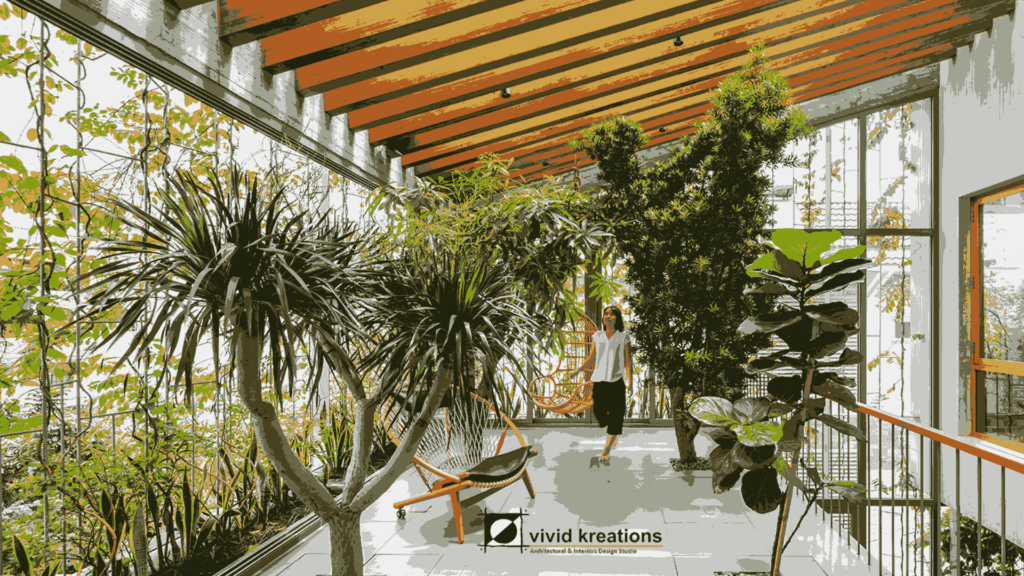 Productivity should scream excitement, energy & positivity at the workspace to stay targeted, and to exactly do that, add some earthy tones, natural stones, rustic wooden elements & tons of plants from the ceiling, on the patio, or on several corners. This helps bring an abundance of freshness to the space & helps feel closer to nature.
3) Neurodiverse spaces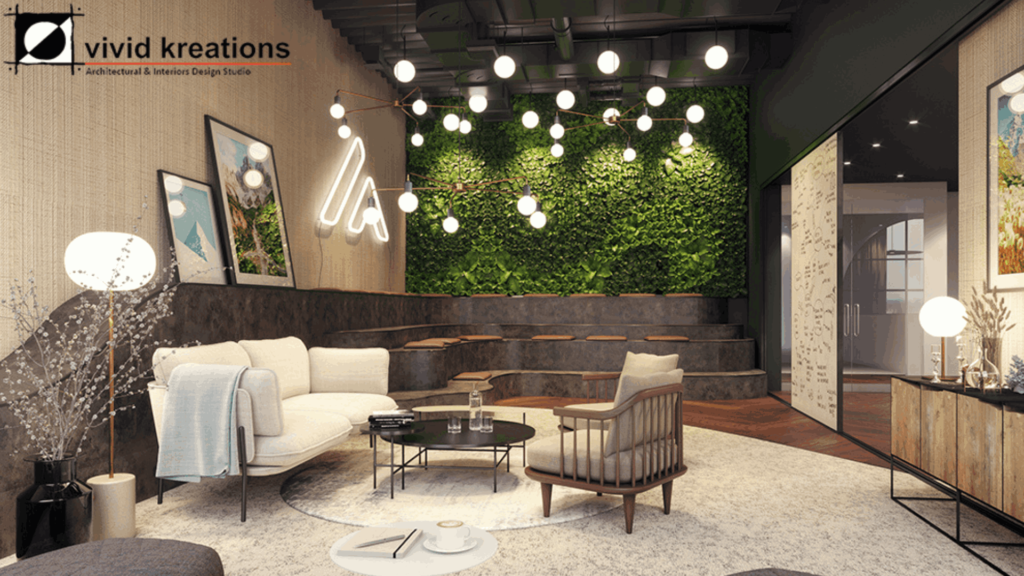 Considering our environments either enable or inhibit our ability to work, commercial or office design is a critical evaluator in ensuring your people play to their strengths. Spaces that offer support for different working needs are making commercial space more inclusive for workers on the spectrum including quiet working zones, areas with sound and light control, and considering the use of colours or fabrics to help create calming spaces. These design details help to make offices more inclusive and help support talent
attraction and retention,